Dr Vikas Aggarwal has been a general practitioner since 1996, pioneering in different disciplines of dentistry like implants, root canal treatments, full mouth reconstructions and digital smile design. He started working in niche area of Temporomandibular disease in 2009,and mastered the science of dental occlusion , Temporomandibular disease, temporal headaches and facial pains , and established an exclusive TMJA Harmony dental clinic in 2012,first of its kind in north India, providing a holistic approach to teeth , muscles , TM Joint and Airway. Over the years the cured patients are living testimony of effective and unique style of TMD management backed by authentic work and scientific research.
The non-invasive, no surgery, minimum medication approach has helped many patients sufferings of many years because of undiagnosed headaches , facial pains, clicking TMJ, difficulty and pain on chewing and other symptoms of TMD. Dr Vikas strongly believes in the value of continuing education and has been travelling all across the globe to increase his knowledge about the subject.
His dedication paid him in receipt of fellowship awards from FPFA(Fellow of the Pierre Fauchard Academy), FICD(Fellow International College of Dentists), FWCOI (Fellow of World Congress of Oral Implantology), and FBADI (Fellow of Bangladesh Academy of Dentistry Internationale). Dr Vikas Aggarwal is the first dentist in Asia who is certified in DTR. He has done special training in MICD(Minimal Invasive Cosmetic Dentistry), DSD(Digital Smile Designing), sleep dentistry, full mouth rehabilitation and implants.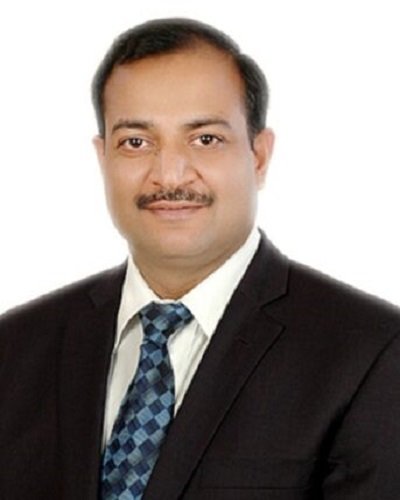 He runs exclusive TMJA harmony clinic, where simple to complex cases, of temporomandibular disease are treated. He is a key opinion leader for Tekscan and Bioresearch inc. USA. He is an eminent speaker and gives training to the dentists on TMD/occlusion at international podium. He has been appointed as an Asian Mentor of the Asian College of Oral Implantology & Tissue Regeneration. He is former Chairman of council on dental education for Indian Dental Association, head office. He is the country coordinator for TMJA Harmony Global academy.
Dr Vikas brings his extensive education and experience in all facets of dentistry through his International Centre of Dental Excellence popularly known as I-CODE in Delhi NCR. It involves advanced clinical training and hands on courses for veterans and young dentists into latest clinical techniques. The faculty includes best clinicians of international stature.